Samburu County
Introduction
- Is a county in the former Rift Valley Province, Kenya.
- It covers an area of roughly 21, 000 km² (8, 000 mi²) in northern Kenya where the Samburu, Turkana and many other tribes live.
- It stretches north from the Wuaso Ng'iro River to the south of Lake Turkana and also includes Mount Kulal which lies just east of Lake Turkana.
Within Samburu County are the towns of Maralal (capital and largest town), Baragoi, Archers Post, South Horr, Wamba and Lodosoit.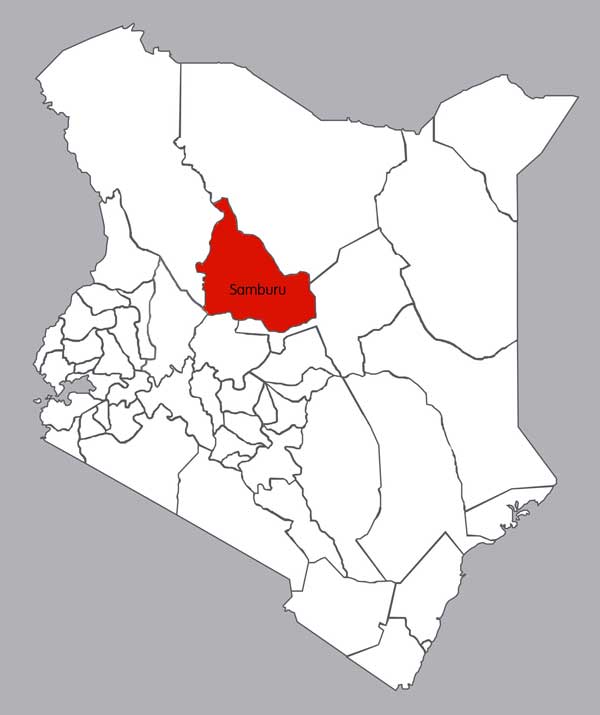 Constituencies
Samburu West
Samburu North
Samburu East.
Main physical features
Rivers
Ewaso Ng'iro river
Lembarass River
Lengusaka River
Mountains
Mount Ng'iro
Ndoro Mountains
Mathews Range (Ol Doinyo Lenkiyo)
Hills
Plains
Valleys
Importance of physical features
The attract tourist hence a source of income to the county government.
The forest is a natural habitat to animals and birds
Mountain tops and forests were used as sacred places for worship
Types of natural vegetation
Forest vegetation
Semi-Arid vegetation
Importance of the vegetation
Vegetation contribute to the climate of the region
It provides a natural habitat for plants birds and animals
Map of distribution of the physical features.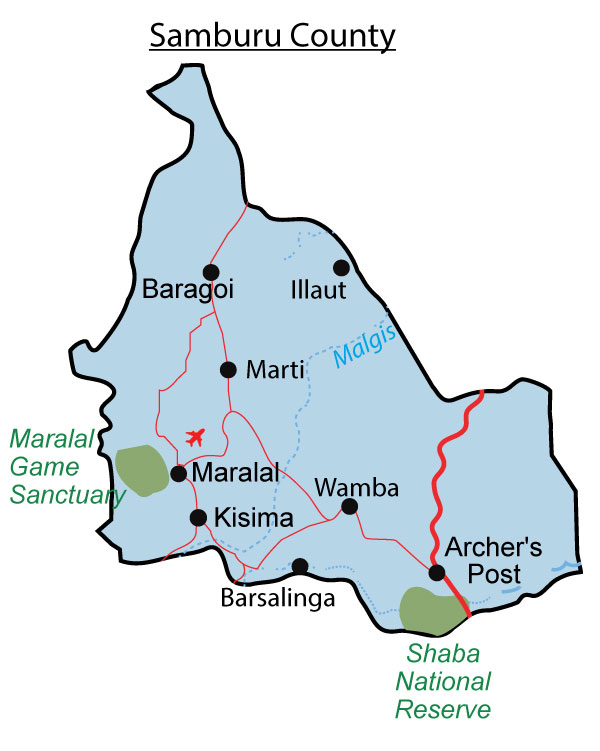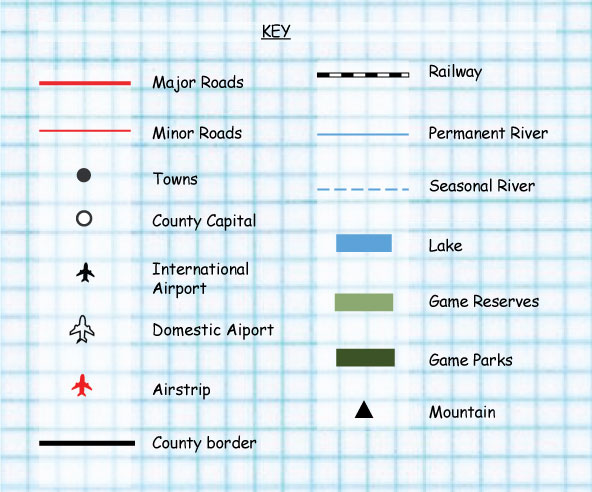 People and population
Language groups
The Samburu are the main language group.
Areas of high population density
Maralal town
Wamba town
Lodosoit town
Areas of low population density
Social relations and cultural activities
Traditional way of life of the people
Food
The Samburu are highly dependent on their livestock for survival. Their diet comprises mostly of milk and occasionally blood from their cows.
Dressing
Samburu traditional dress is a striking red cloth wrapped around like a skirt (called Shukkas) and a white sash. This is enhanced with many colorful beaded necklaces, earrings and bracelets. Both men and women wear jewelry although only the women make it. The Samburu also paint their faces using striking patterns to accentuate their facial features. Neighboring tribes, admiring the beauty of the Samburu people, called them samburu which in fact means "butterfly". The Samburu referred to themselves as the Loikop.
Songs and dances
Dancing is very important in the Samburu culture. Dances are similar to that of the Maasai with men dancing in a circle and jumping very high from a standing position. The Samburu have traditionally not used any instruments to accompany their singing and dancing. Men and women do not dance in the same circles, but they do coordinate their dances.
Traditional medical practices
They had special healers specifically for this job who went to gather herbs for healing.
Ceremonies and festivals held
Ceremonies
- Birth of a new born was followed by a thanks giving celebration.
- Naming was done depending on the season and circumstance. Children born at night were named differently with children born at night. Children born during drought were named differently with children named during harvest.
- Circumcision for both boys and girls is one of the most important rituals among the Samburu.
- For boys, circumcision marks the initiation into Moran (warrior) life; for girls, it signifies becoming a woman.
- Once circumcised, a girl/woman can be given away in an arranged marriage to start her own family. Sadly, this practice has seen girls as young as 12 years old get married to men old enough to be their grandfathers.
Festivals
Resources and economic activities
Agriculture
Main cash crops and food crops grown
Maize
Carrots
Peas
Potatoes
Wheat
The areas where the cash crops are grown
Maralal
Wamba
Lodosoit
Kauro
Types of livestock kept
Fishing
Areas where fishing is practiced
Ewaso Ng'iro river
Lembarass River
Lengusaka River
Forestry
Major forests
Wildlife and Tourism
Types wildlife
Elephants
Grevy's zebra
Oryx and reticulated giraffe.
The game parks and reserves
Samburu National Reserve
Bisanadi National Reserve
Buffalo Springs National Reserve
Major tourist attractions
Shaba National Game Reserve
Buffalo Springs National Reserve
Samburu National Reserve
Bisanadi National Reserve
Buffalo Springs National Reserve
Industries
Traditional industries and the products
Farming
Herding
Gathering and hunting
Trade
The major trading centers
Maralal
Wamba town
Lodosoit town
Archers post