Meru County
Introduction
- Meru County is one of the 47 counties of Kenya, located in the former Eastern Province. It has a population of 1.4 million people.
- Meru County is the home of the Ngaa People (Meru), who are related to other ethnicities living around the Mount Kenya region: the Kikuyu, Embu people and to some extent the Kamba people. Also, peoples from the east coast of Kenya, along the Indian Ocean, like the Bajuni, Swahili, Mijikenda, and further inland, the Taita, Taveta and westwards to the Lake Victoria coast, the Kisii and Maragoli as well as other Luhya people, are all related to the Meru.
- The county headquarters is in the town of Meru.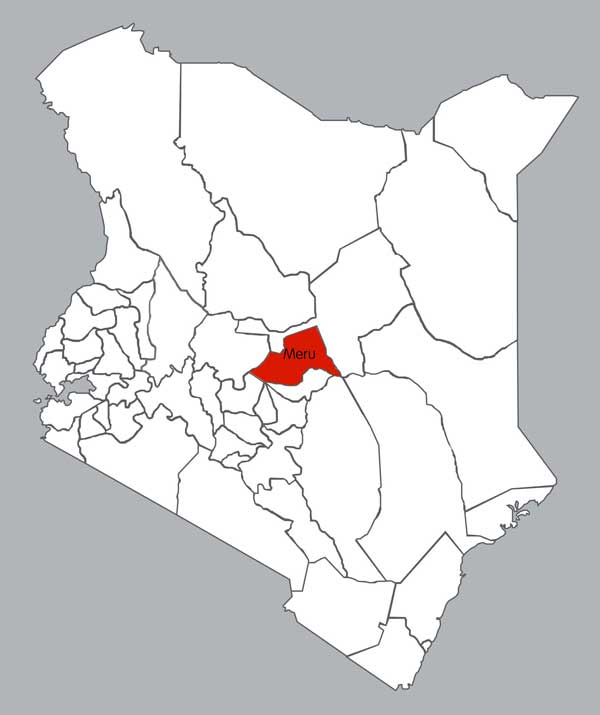 Constituencies
It consist of 9 constituencies
Igembe South Constituency
Igembe Central Constituency
Igembe North Constituency
Tigania West Constituency
Tigania East Constituency
North Imenti Constituency
Buuri Constituency
Central Imenti Constituency
South Imenti Constituency
Physical features
Rivers
Lakes
Mountains
Hills
Ithangune
Rutundu hills
Nyambene Hills
Plains
Importance of physical features
Mt Mount Kenya National Park offers untouched wilderness, exquisite scenery, mineral springs and endangered wildlife species for those who love camping, game viewing, bird watching, cave exploration and mountain climbing.
Types of natural vegetation
Mountain vegetation
State the importance of vegetation in the COUNTY
Vegetation affects soil development over time, generally contributing to a more productive soil.
Vegetation provides wildlife habitat and food.
Vegetation provides direct (e.g., timber) and indirect (e.g., watershed protection) socioeconomic products and services for humans.
Vegetation gives spiritual and cultural experiences to some people.
Vegetation can be easily described and mapped, and therefore can be used to: monitor changes in cover, composition, and structure due to natural or human-influenced events.
Map of the Distribution of physical features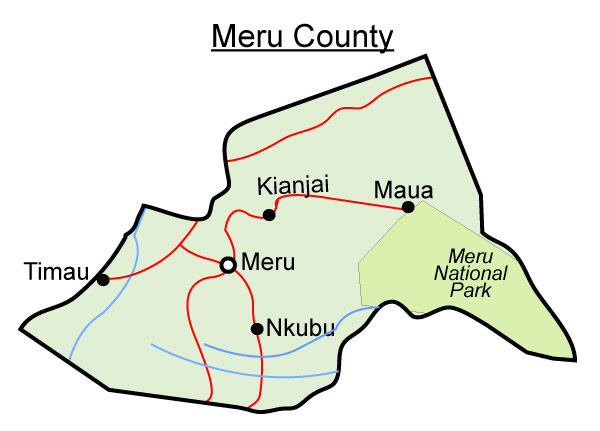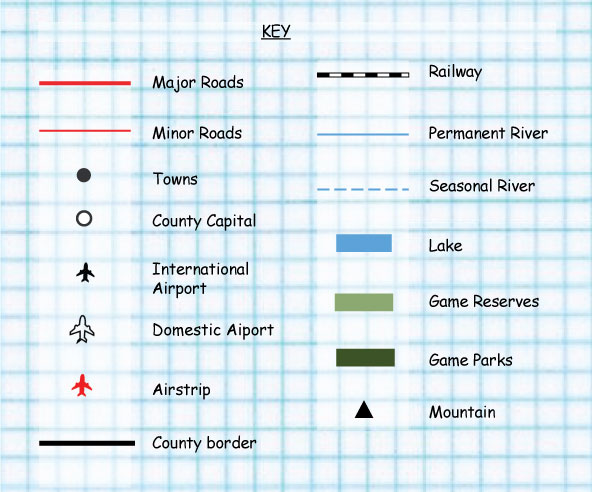 People and population
Language groups
Ameru people
Kikuyu
Embu
Akamba
Areas of high population density
Meru
Maua
Nkubu
Laare
Timau
Social relations and cultural activities
The traditional way of life
Food
Corn, beans, potatoes, and millet
Dressing
Songs and dances
Kibuucho dance
The Kirarire ritual song
Traditional medical practices
Herbal drugs for malaria treatment
Ceremonies and festivals held
Ceremonies
- Traditionally, a newly born child was immediately offered to God, in a marvelous ceremony performed by the mother, even before taking care of herself.
- Holding the baby that had just come out of her womb, she faced either of the sacred mountains of Mount Kenya or Mount Njombeni (Nyambene), offering the child to God by spitting on it (spitting saliva - gwikia mata - is a sign of good wish and blessing).
- By the age of between five and seven, children underwent an educational rite (Kiama kia ncibi) in which they were instructed in basic social values, their meaning punched home by a string of maledictions and curses should they ever misbehave called gotumerua ota (for boys) and gotumerua ncia (for girls), it contained advice like: "Do not steal. If you will ever steal, may your throat be cut like that of this goat", referring to the goat that would be sacrificed at the end of the ceremony.
- Through circumcision, both boys and girls attain adulthood, and all the respect and responsibilities that go along with it. It marks their initiation not just into adulthood, but also into society and thus full membership of the tribe.
Resources and economic activities
Agriculture
Main cash crops and food crops grown
Maize, beans, sorghum, millet cabbages and fruits.
Tea, coffee and Miraa
Tea is grown in Weru, Kionyo, Githongo and Imenti
Miraa is grown in Maua, Igembe and Tigania
Types of livestock kept
Fishing
Areas where fishing is practiced
Forestry
Major forests
Wildlife and Tourism
Types of wildlife
Grevy Zebras, Somali Ostrich, Reticulated Giraffe, giraffe Gazelle and the Onyx.
Game parks and reserves
Meru National Park
Meru Museum
Major tourist attractions
Meru National Park
Meru Museum
Lewa conservancy
Mt Kenya climbing tourism
Semwe Salt lick, Vivien Falls, Meru Bandas and Sacred Lake.
Industries
Traditional industries
Trade
Major trading centers
Meru
Maua
Nkubu
Laare
Timau