Shaka—The Nation Builder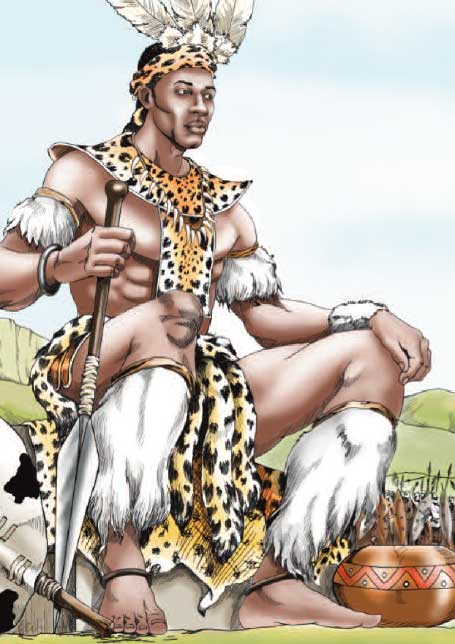 Shaka — The nation builder Shaka ka Sezangakhona Nodumehlezi,
Oh Bayete! Says I will shake the earth
He wields his short strong spear
And takes his cowhide shield
He drills his army dry
And hounds his foes away
Shaka just sweeps and conquers
In whirlwind Mfecane
Some flee to Zimbabwe
Mzilikazi goes there to stay
Zwide of the Ndwandwe
Fights Shaka all the way
They meet again in
Phongola Zwide goes down and out
Shaka has secret enemies
Brother Dingane is one
In Kwadukuza near
Stanger Shaka is badly speared
Shaka says "oh my brother"
You think you'll come to rule
But look high up the skies
The Swallows, here they come
Nodumehlezi, oh Bayete!
The one who shook the earth.
He built a mighty nation
Shaka ka Sezangakhona