Water borne diseases
by
Mary
Komen
6
Waterborne diseases are caused by pathogenic microorganisms that most commonly are transmitted in contaminated fresh water.Infection commonly results during bathing,washing,drinking,in the preparation of food,or the consumption of food that is infected.
Pathogens : an agent that causes disease,especially a living microorganism such as bacteria ,virus,or fungi.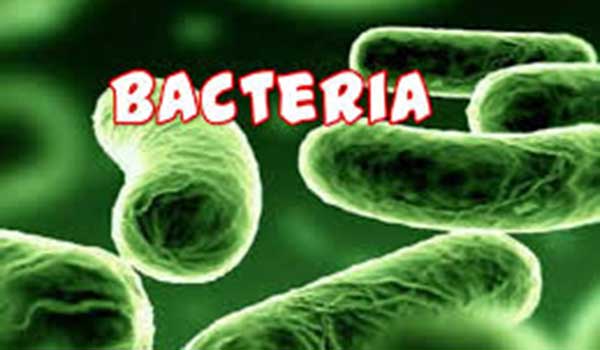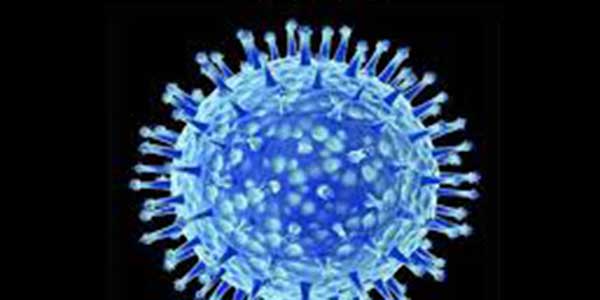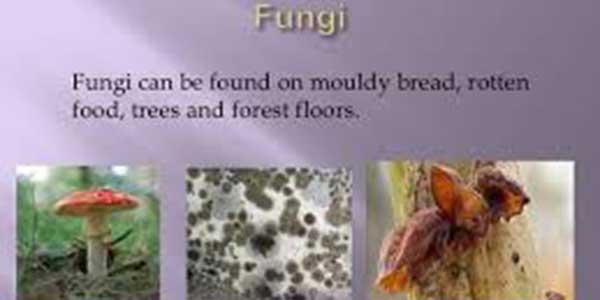 Other causes of waterborne diseases:
Lack of water_the water fetched or bought may be contaminated.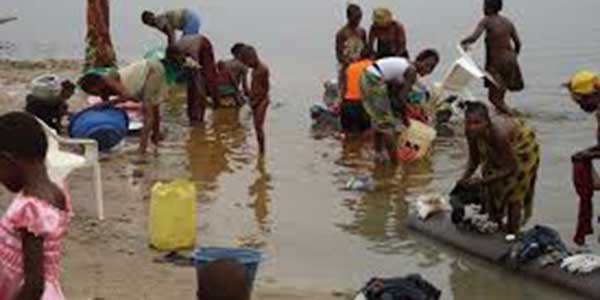 Improper waste disposal.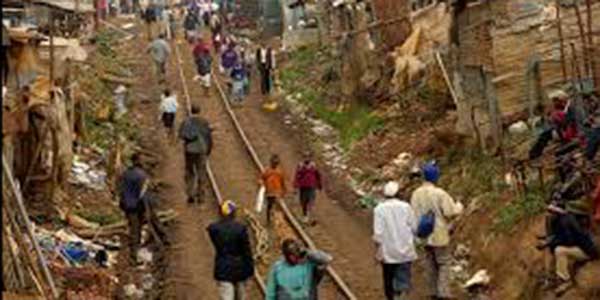 CONTAMINATED WATER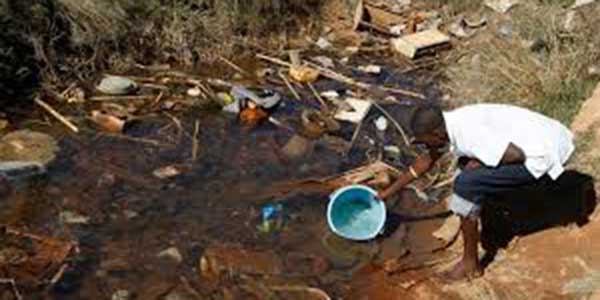 signs and symptoms of waterborne diseases namely
CHOLERA
TYPHOID
BILHARZIA
6
CHOLERA
signs and symptoms
Violent diarrhoea with mucus ,hence the name ' rice water' . Vomiting Severe abdominal pains. Dehydration.
Abdominal pains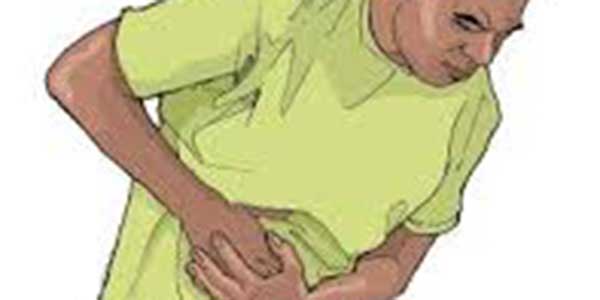 Violent diarrhoea with mucus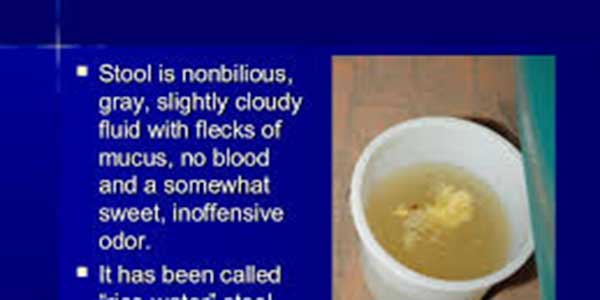 rice water'
Dehydration symptoms include:
sunken eyes.
dry mouth.
oose skin.
rapid weight loss.
decreased secretion example ,less sweating.
TYPHOID
signs and symptoms
Fever.
Abdominal pains.
Aches in the muscles and joints.
Skin rash.
Typhoid signs and symptoms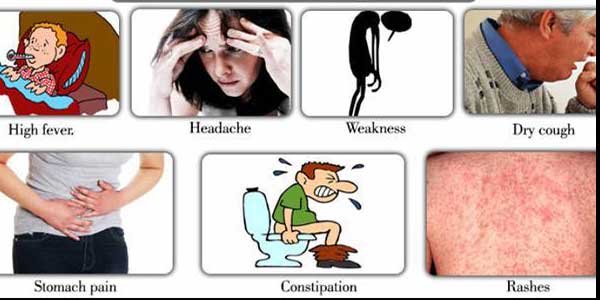 TYPHOID FEVER
•Note:Diarrhoea and vomiting may be minimal or absent .
ACHES IN THE MUSCLES AND JOINTS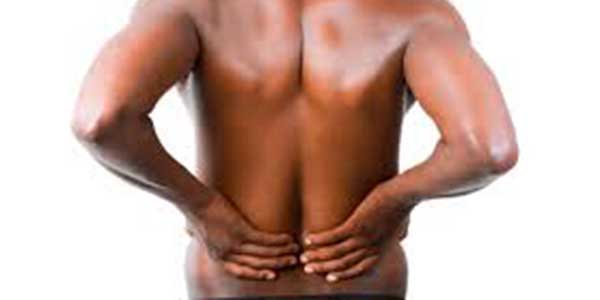 SKIN RASH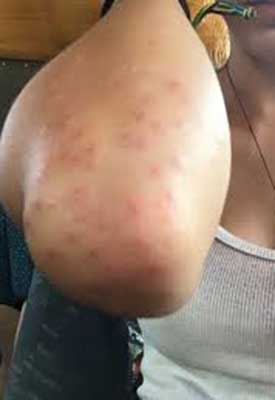 Abdominal pains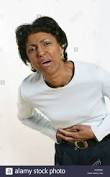 Fever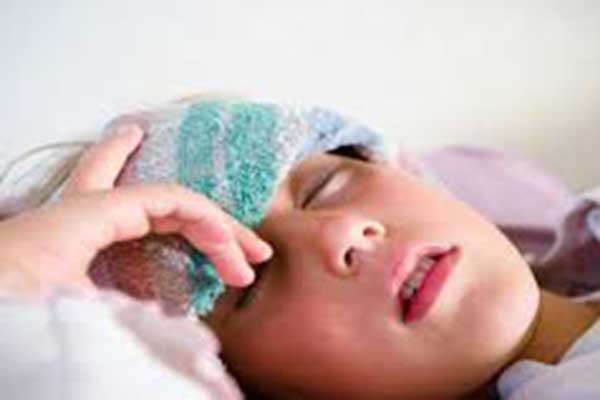 pictures showing signs and symptoms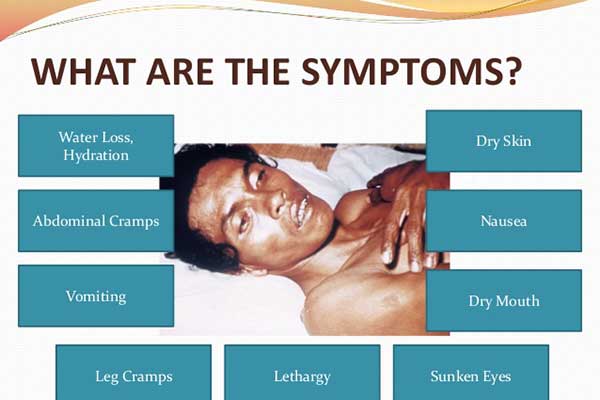 List symptoms observed in typhoid fever
Headaches
Fever
Abdominal pains
Skin rash
6
BILHARZIA
Signs and symptoms
Swimmer's itch''.
Skin rash.
Fever.
A cough.
Blood in the urine.
Blood in the stool.
swimmer's itch'.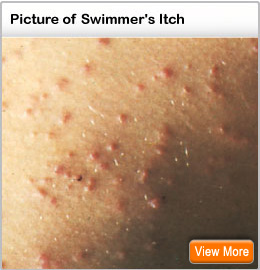 This is itching in the bowels,bladder.
Blood in the urine.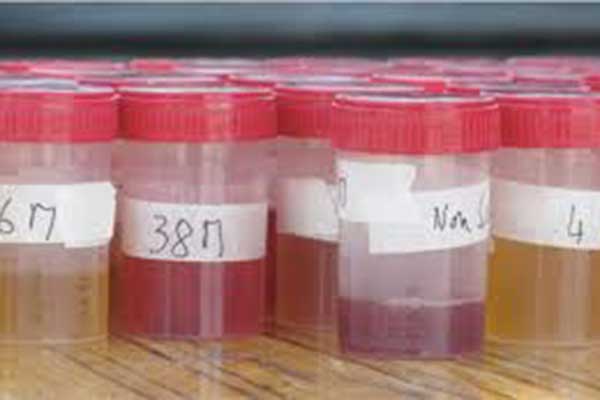 A cough.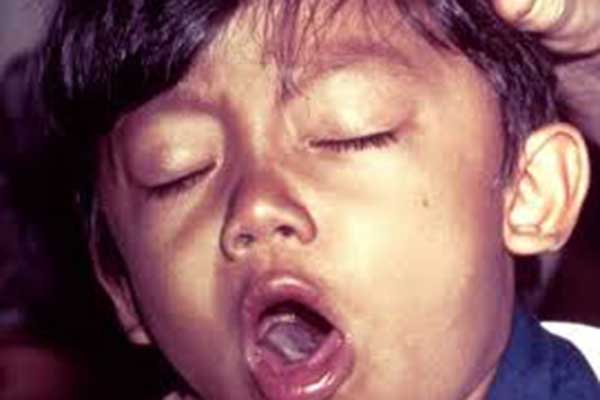 skin rash.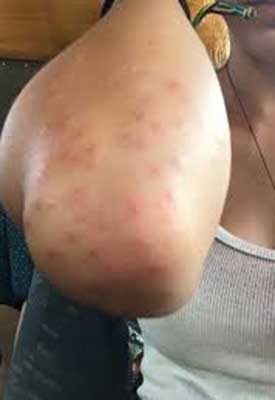 Bilharzia _causing worms
•There are two types of
Bilharzia_ causing worms:one type affects the bladder ,the other affects the intestines.
this can cause?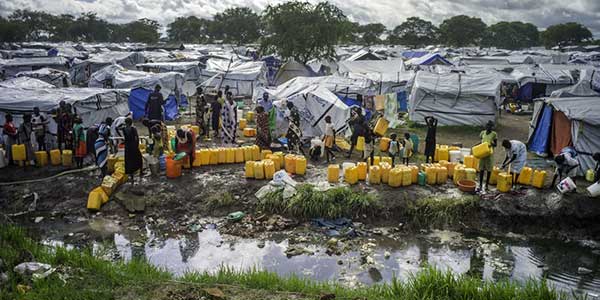 waterborne diseases
namely:
cholera
typhoid
the people are fetching
contaminated water.
1.Water which contains germs is said to be:
A)Dirty
B)contaminated
C)stagnant
D)Filtered
2.Diseases transmitted through water are called?
A)water diseases
B)Deficiency diseases
C)Nutritional diseases
D)Waterborne diseases
3.Two signs of cholera are:
A)Vomiting and headache
B)Diarrhoea and skin rash
C)Vomiting and sweating
D)Diarrhoea and tears
4.Two examples of waterborne diseases are:
A)Cholera and malaria
B)Typhoid and anaemia
C)Kwashiorkor and bilharzia
D)Cholera and typhoid
Answers
Contaminated
Waterborne diseases
Diarrhoea and skinrash
Cholera and typhoid