We are equal before God
by
Jane
James
6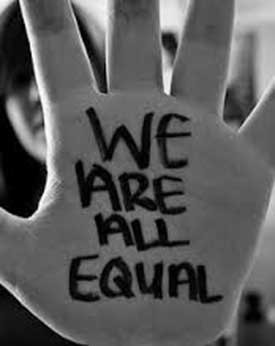 DIFFERENCES IN CLASSROOM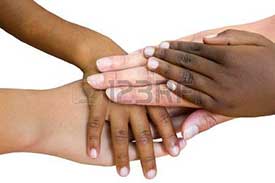 ▶ When learning school subjects some pupils are fast, others are average and others slow.
▶ Pupils in the classroom also have different abilities in extra-curricular activities.
▶ There are also those who have special needs for example, the hearing or visually impaired.
▶ Pupils also have different interests. Some are good in singing, some in playing football and others in public speaking.
▶ We should thank God for creating us the way we are and accept ourselves for we are different and cannot be the same. The differences makes us unique and special.
Differences in our local community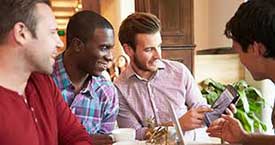 ▶ We should learn to live together with people who are in our community regardless of race, tribe, wealth, religion, nationality or colour.
▶ In 1 Corinthians 9:19-21, Paul advices Christians to live and work with people of different nations with appreciation and understanding.
▶ In Romans 12:10, we are told to love one another warmly as Christians.
▶ We should be ready to help the poor in our communities (Romans 15:26-29).
▶In our community we may belong to different denominations but we all worship the same God, so we should work together and live peacefully.
We are all equally important to God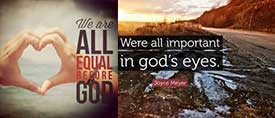 ▶ To God no one is more special than another. Whether rich or poor, educated or uneducated, we are all equally important in the eyes of God.
▶ We should pray to God to give us the strength to control our emotions.
Accepting ourselves and others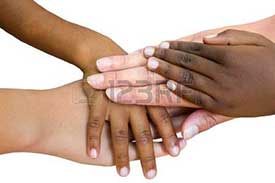 ▶ Each person is unique with his/her strengths and weaknesses.
▶ We should love and appreciate the goodness in others and ourselves. No one is perfect except for God.
▶ God judges us by our hearts and not by our physical features. This is the true standard.
▶ Likewise, we should not judge others by external standards but judge by true standards.
▶ God wants us to accept others and ourselves the way we are because we are all equal before Him.
▶ When we feel we are unable to accept others,
▶ we should discuss with them what the problem is.
Questions
1.The following statements are not true about God's purpose for us. Which one is true?A. God has a purpose for only those who do well academically.B. God has a purpose for the rich.C. God has a purpose for Christians only.D. God has a purpose for everyone.
Christians who live in peace and contentment have one of the following qualities. Which one?A. Accumulated riches and property.B. Deep faith in God and worry overmaterial things.C. Confidence in God and happiness evenwhen things go wrong.D. Dishonesty and self-reliance.
How should we treat others?
Answers
1.(D). God has a purpose for everyone
2.(C). Confidence in God and happiness even when things go wrong.
3. We should treat others the same way we would what to be treated