Isiolo County
Introduction
Isiolo County is a county in the former Eastern Province of Kenya. Its capital is Isiolo. Isiolo County is to be the first county to be developed as part of the Kenya Vision 2030 program. Its capital and largest town is Isiolo.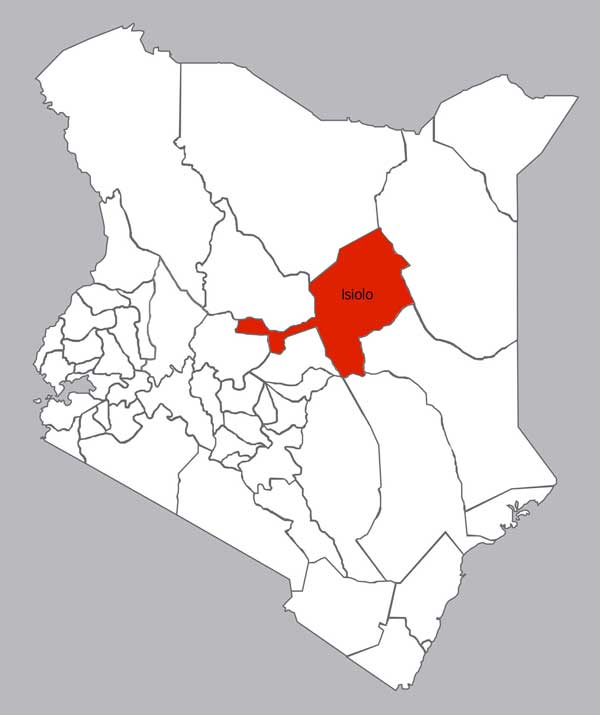 Constituencies
Isiolo North Constituency
Isiolo South Constituency
Physical features
Rivers
Mountains
Hills
Nadogoni hills
Mula hills
Plains
plains of Lewa
low-land plains
Importance of physical features
Tourist attraction
They give identity to a place for example the rift valley
Hill tops and forests are considered holly places for worship
Types of natural vegetation
Importance of vegetation
Contribute to the climate of the region.
Provides food to livestock
Prevents soil errosion
Map distribution of physical features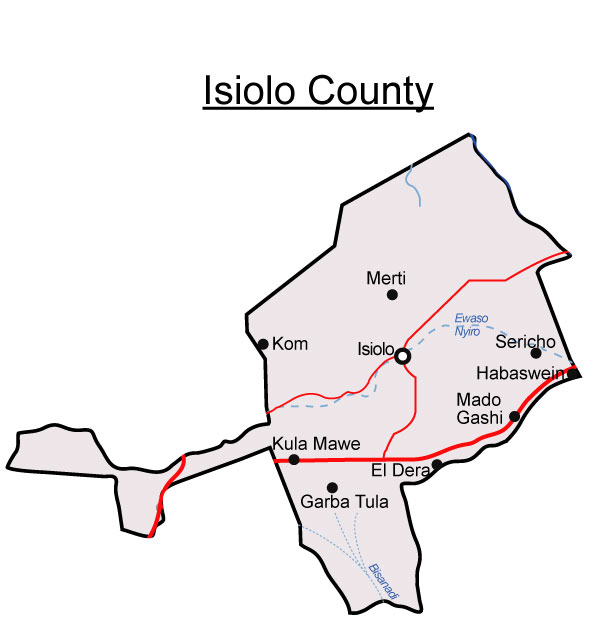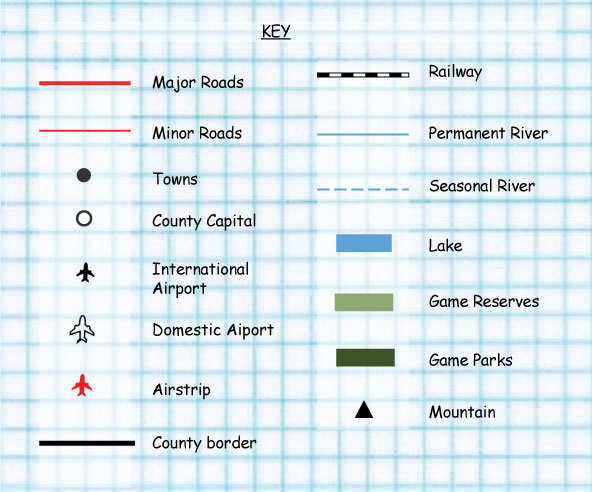 People and population
Language groups
Isiolo is home to the Niger–Congo and Nilo-Saharan-speaking Ameru, Samburu and Turkana, as well as the Cushitic-speaking Rendille, Somali
Areas of high population density
Isiolo north is more populated
Areas of low population density
Isiolo south is less populated
Social relations and cultural activities
Traditional way of life of the people
Food
Turkana rely on their animals for milk, meat and blood. Wild fruits are gathered by women from the bushes and cooked for 12 hours. Slaughtered goats are roasted on a fire. Roasting meat is a favorite way of consuming meat. The Turkana often trade with the Pokots for maize and beans, Marakwet for tobacco and Maasai for maize and vegetables.
Dressing
Traditionally, both men and women wear wraps made of rectangular woven materials and animal skins. Today, these cloths are normally purchased, having been manufactured in Nairobi or elsewhere in Kenya. Often, men wear their wraps similar to tunics, with one end connected with the other end over the right shoulder, and carry wrist knives made of steel and goat hide.
Traditional medical practices.
Horn shapes are praised and imitated in song and dance. Animals are socialized through manipulation of horns, ears, testicles and hair colour, and ear 'clipping' according to brand.
Agriculture
Cash crops and food crops grown
Being a dry place dry resistant crops are grown mainly rice.
Also maize, beans, wheat are grown.
Areas where the cash crops are grown
Types of livestock
Fishing
Areas where fishing is practiced
Fishing is small scale practiced in isiolo town
Forestry
Major of forests
Marsabit forest
Forest hill
Mau forest
Types of wildlife
Elephant
Rhino
Giraffe
buffalo
Game parks and reserves
Samburu game lodge
Buffalo springs game reserve
Lewa wildlife conservancy
Shaba national reserve
Major tourist attractions
Wildlife
Rift valley
Buffalo springs game reserve
Lewa wildlife conservancy
Industries
Traditional industries
Products of traditional industries
Agriculture
Livestock keeping
Trade
Trade
Major trading centres
Moyale
Marsabit
Isiolo town