Introduction
- It is in the former Rift Valley Province of Kenya. It was created from the former Kericho district through Kenya gazette supplement no. 53 of 1992.
- It has a population of 724,186 and an covers an area of 1,630.0 km2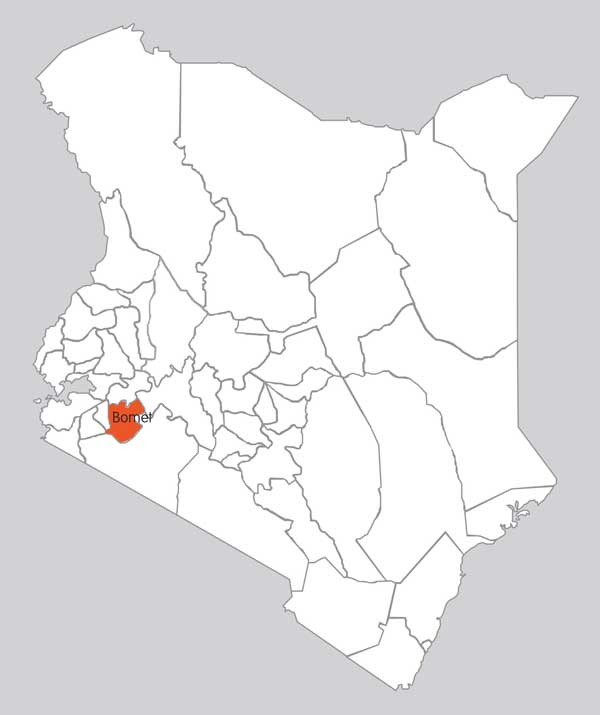 Constituencies
Bomet Central Constituency

Bomet East Constituency

Chepalungu Constituency

Sotik Constituency

Konoin Constituency
Main physical features
Rivers
Kipsonoi River
Nyangores River
Isei river
Chemosit river
Amala river
Hills
Plains
Valleys
Importance of physical features
Bomet Game Reserve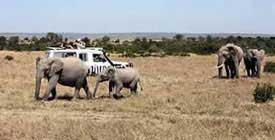 Mau forest is home to animals and birds
Forests are water catchment areas
The main types of natural vegetation
The importance of vegetation
Source of food for both wild and domestic animals
Water catchment area
Provides natural habitat to plants, animals and birds
Map distribution of physical features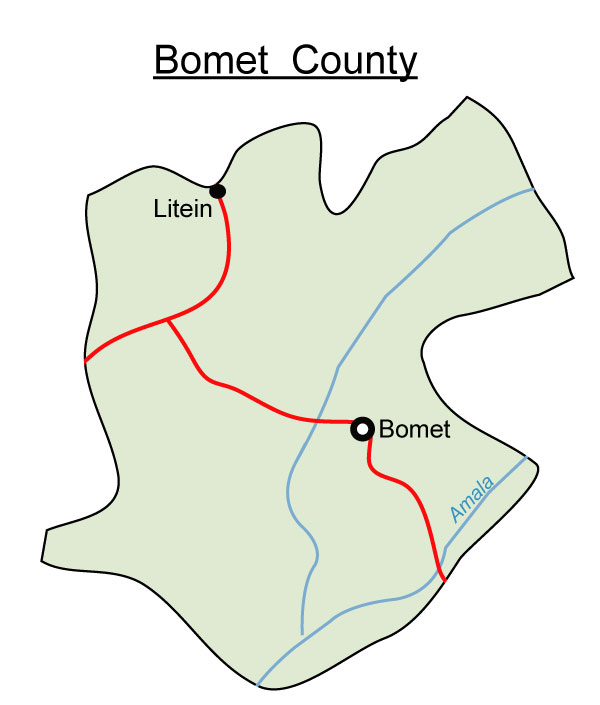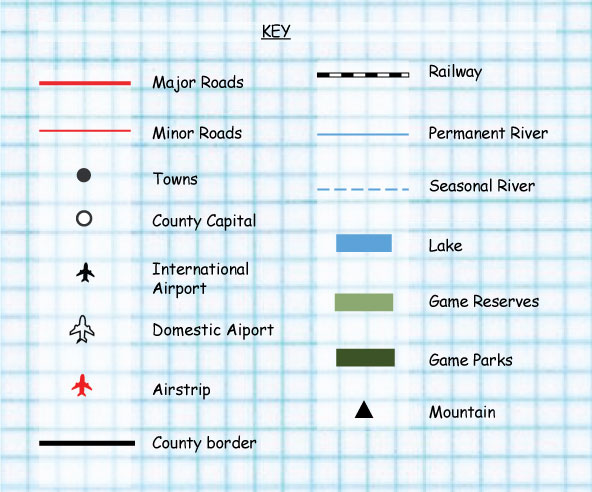 People and population
Language groups
Areas of high population density
Bomet town is the most populated towns in the area
Areas of low population density
Ndanai and Kamugeno are the least populated areas in the county
Social relations and cultural activities
The traditional way of life of the people
Food
They relied on animals products. Milk was highly consumed and was considered important for children for their growth. They also ate meat from the animals they kept.
Dressing
Traditional Kipsigis dressing consisted of skins of either domestic or wild animals. Earings were worn for both genders, including heavy brass coils that made the earlobe stretch down almost to the shoulder.
Songs and dances
They made drums and other musical instruments from animal products. Drums were made from cattle skin. Cattle horns were also used as an instrument. They blew it and it produced a loud sound.
Music was used to celebrate special occasion in the society. Ceremonies like marriage, initiation, birth of a new born baby and harvest were all followed by vigorous song and dance. It was a way of thankgiving and appreciation.
Traditional medical practices
- They had healers specifically for this reason.
- This gift was inherited from father to son.
- The healers had wide knowledge on plants and their effect. This knowledge is what was required in healing.
- They also practiced spiritual ways of healing like offering sacrifices and prayer.
Ceremonies
A typical kipsigis has four names. According to Kipsigis names were given at birth, as individual matures, during initiation and has he/she marries. The name carries both the culture and identity of the person. The cultural name tells where they belong.
Keeba tuum, which was the initiation period, was the most important event in the life of the Kipsigis and the Kalenjin as a whole. Initiation rites for both male and female extended over a period of months and were very involved. Initiation was about rites of circumcision and also initiation into the secret rituals of the tribe and the teachings of tribal customs. The months the initiate spent in camp were a time of training for adulthood. It was almost like being in school for that period of time.
Festivals
Kipsunde oieng harvest ceremony was held in October to mark the special occasion. Music and dance was used to help in celebrating the event as a sign of thank giving.
It was used to mark important ceremonies in the community. Besides funeral services the rest were followed by music and dance. Different songs were sung for different occasions. They had songs for war, harvest and birth of a child. Different songs had different purposes and different singing ways.
Resources and economic activities
Agriculture
The main cash crops and food crops grown
Maize
Irish potatoes
Onions
Bananas
Pineapples
Areas where the cash crops are grown.
Types of livestock kept
NB: details of breeds are not required
Fishing
Areas where fishing is practiced
Fishing in bomet is mainly done in the rivers for local consumption. These rivers are:
Kipsonoi River
Nyangores River
Forestry
Major forests
The Olambwe Valley Forest.
Wildlife and Tourism
The types wildlife
Zebras
Gazelle
Antelopes
Elephants
Lions
The game parks and reserves
The major tourist attractions
Bomet Game Reserve
The Olambwe Valley Forest.
Kariandusi Prehistoric Site.
Langalanga Racing Circuit.
Industries
Traditional industries
The products of traditional industries
Herding
Agriculture
Hunting and gathering
Trade
The major trading centres
Bomet town
Ndanai town
Ndamichoni town