Sisal
by
Charles
Monari
6
Which crop is this?
How long are the leaves of this crop?
Do these crops have stems?
What is this crop used for?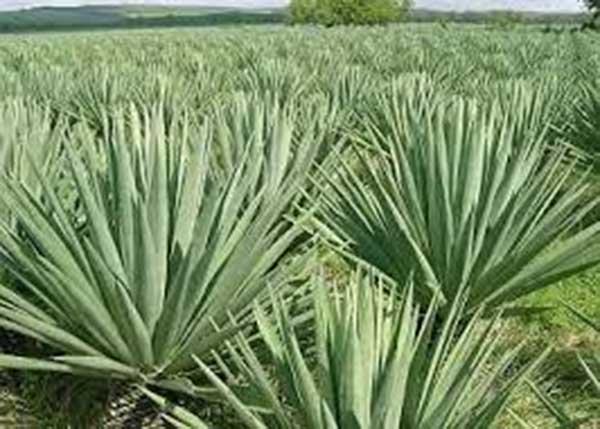 THIS IS
A SISAL
CROP. It has
Leaves are long and have long fibre. These crops have very short stems?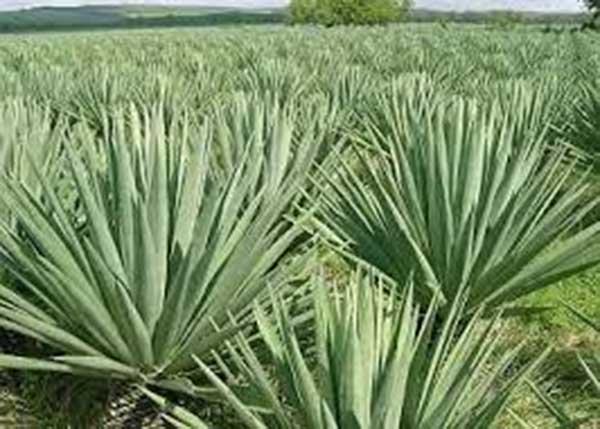 WHICH PARTS ARE HARVESTED?
Leaves are harvested because they have long fibre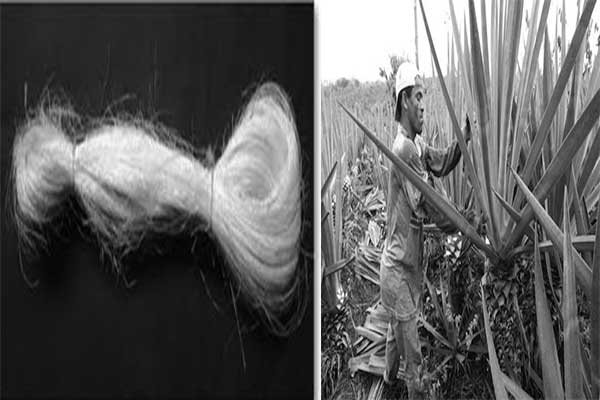 Sisal is growing in Kenya
Sisal grown in Kilifi, Voi and Mwatate in coastal region
Kibwezi in eastern region
Solai in Nakuru
Juja in Thika
Sisal is grown in Tanzania
Tanga region
Morogoro region
Usambara mountains region
Kilosa region
Lindi region
What is the contribution of sisal to the economy of Kenya and Tanzania?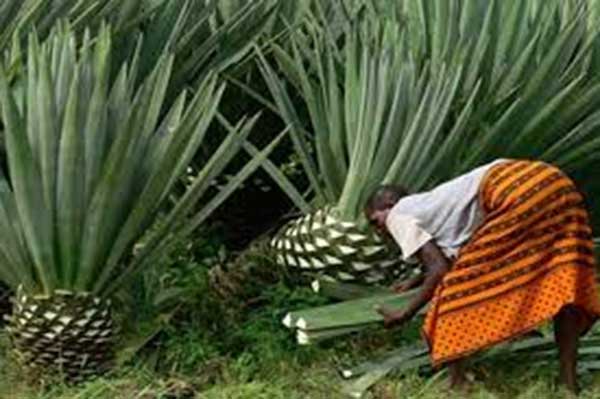 Sisal has created employment in sisal farms. Workers harvesting sisal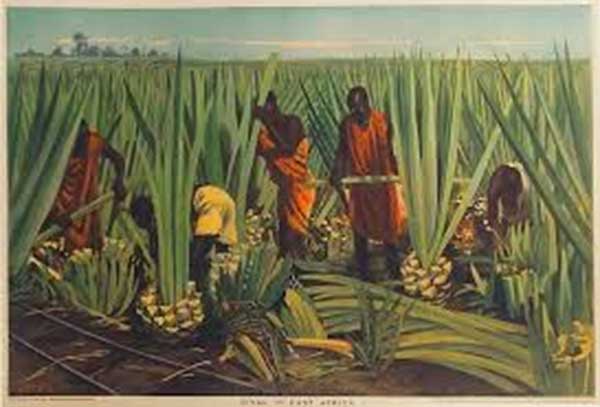 Sisal creates jobs in sisal factories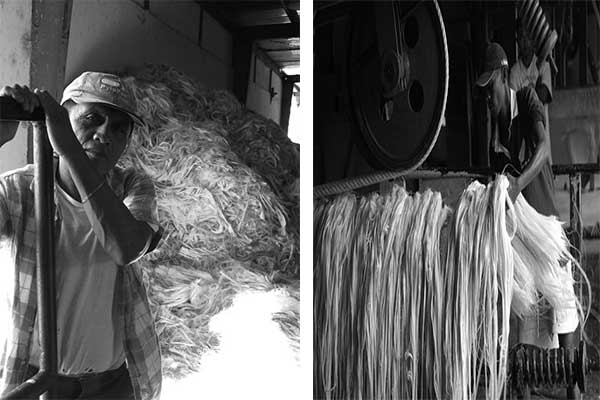 Sisal fibres are used to make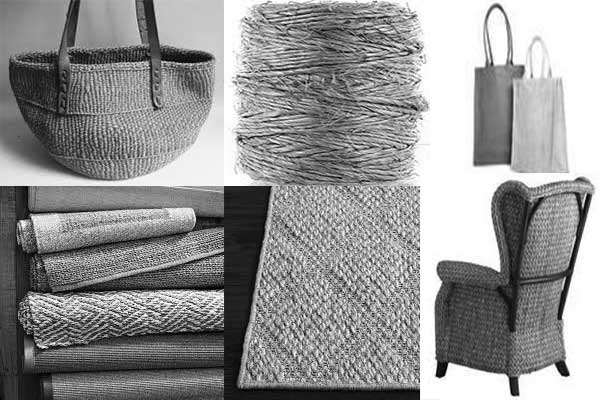 Sisal products when exported earns foreign exchange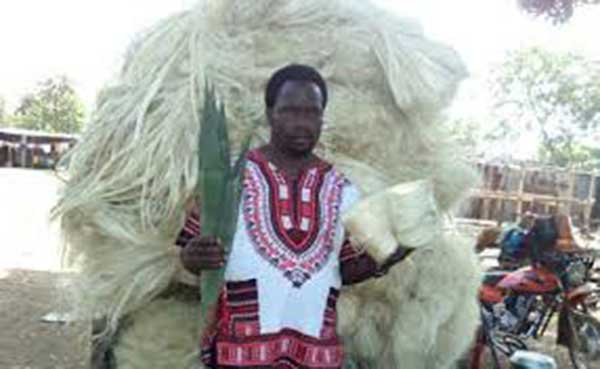 Happy farmer selling his sisal products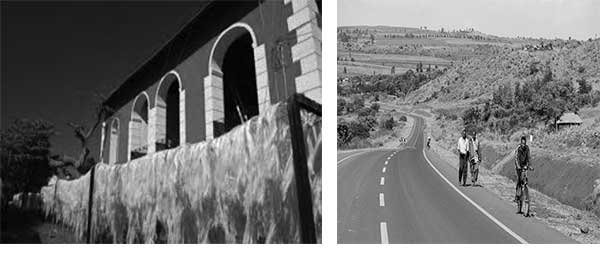 Questions
Sisal was introduced to East Africa by the Portuguese in the year…..
Sisal requires low rainfall, altitude below 1900 and a lot of sunshine
Sisal is grown for its
Name sisal growing areas in Kenya 1. K …………………. , 2. V ......... and M ……………… in the coastal region. S ……………….. In Nakuru and J …….. In Thika.
Sisal is grown in T ………………….. , M ………………. , K ……………… , and L …………… in Tanzania.
Sisal is used to make b……………., r…………………., c………………….., m…………….
Sisal farmers earn ……………………………. to improve their welfare
When sisal is exported the country earns f …………………….. e