Immunization schedule for infants
by
Mary
Komen
6
DEFINITION OF TERMS
Immunizations a process whereby a person is made immune or resistant to an infectious disease by the administration of a vaccine.
Vaccine:medicine given to people to protect them against diseases.
Vaccination:process of giving a vaccine.
IMMUNISATION SCHEDULE
AT BIRTH
BCG- is given through injetion on the left lower arm.
BCG is the vaccine that leaves a scar on the body.
Administering BCG Vaccine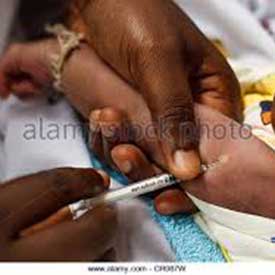 polio is also called poliomyelitis.The disease kills the nerve cells and brain and spinal cord causing paralysis.
The child becomes paralysed on the hands ,legs and other parts of the body.
The vaccine is called oral polio vaccine(OPV).
The vaccine is administered in oral dosage _ drops through the mouth.
Polio vaccine is given four times namely:
At birth
Six weeks
Ten weeks
Fourteen weeks
A child being given polio vaccine: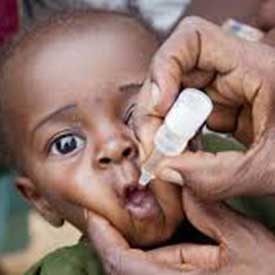 DPT VACCINE
DPT stands for Diphtheria,pertussis and Tetanus.
DPT is a triple is a triple vaccine because it is
administered three times namely
This child is suffering from?
•Measles.
•
•rashes on the skin
How is measles vaccine given?
Anti_measles given at the age of 9 months ,on the upper arm through injections.
IMMUNISABLE SCHEDULE FOR CHILDREN
Birth_polio,Tuberculosis,Hepatitis B
6 weeks_DPT(diptheria,Pertussis,Tetanus)Haemophilus inflenzae Type B(Hib)Hepatitis B(HepB),polio,Rotavirus
10weeks_DPT(Diptheria,Pertussis,Tetanus)Haemophilus influenzaeTypeB(Hib),HepatitisB(HepB),polio,pneumonia,Rotavirus
14weeks_,DPT(Diptheria,Pertussis,Tetanus)Haemophilus inflenzae TypeB(Hib),HepatitisB(HepB),polio,pneumonia
9months_measles
OTHER IMMUNISABLE DISEASES
Typhoid
Yellow Fever
Rabies
MMR(mumps,measles,Rubella)
Hepatitis B
Pneumococcal disease
Menacatra
Mumps
Influenza
Cholera
BENEFITS OF IMMUNISATION
Childs health
Eradication
Protection of others
6
Campaign against polio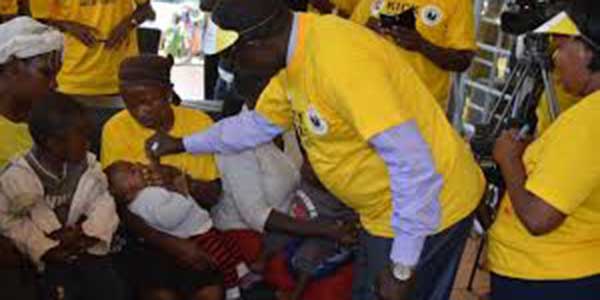 sample of immunisation card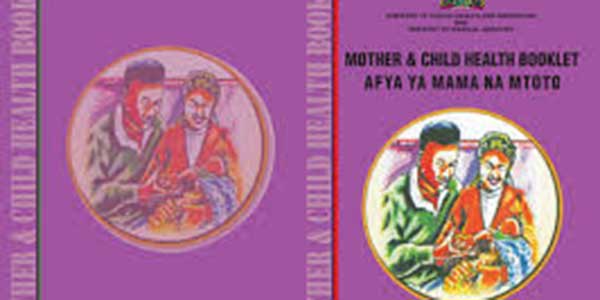 This child is suffering from?
Diptheria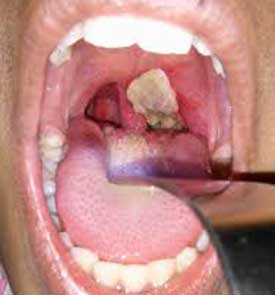 symptoms of diptheria
swollen glands in the neck(enlarged lymph nodes)
a thick grey membrane covering Your throat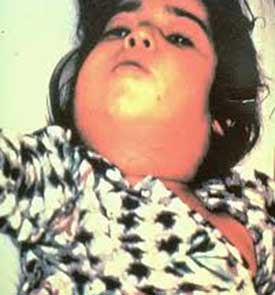 Name the vaccine used to immunise children against tetanus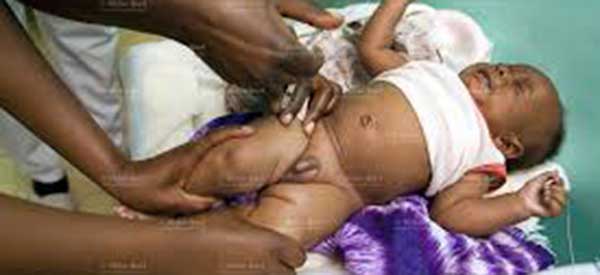 Name five diseases other than other than tetanus against which children are immunised.
Tuberculosis
Whooping cough
Polio
Measles,diptheria.