Grammar and language use;Similes
Similes
A simile is a comparison between things that are similar. Perhaps the most common word used in making such a comparison is like.
Examples:
My grandfather's head was like an egg, smooth, without a single hair.
In his fury, he behaved like a mad bull.
The prisoner who was escaping climbed the high walls like a cat.
She ran for her life like a gazelle pursued by a leopard.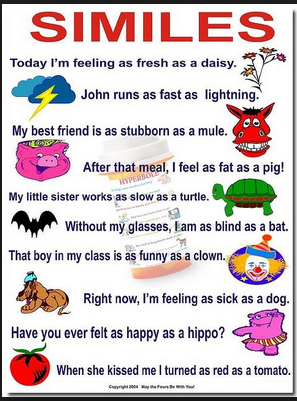 Exercise: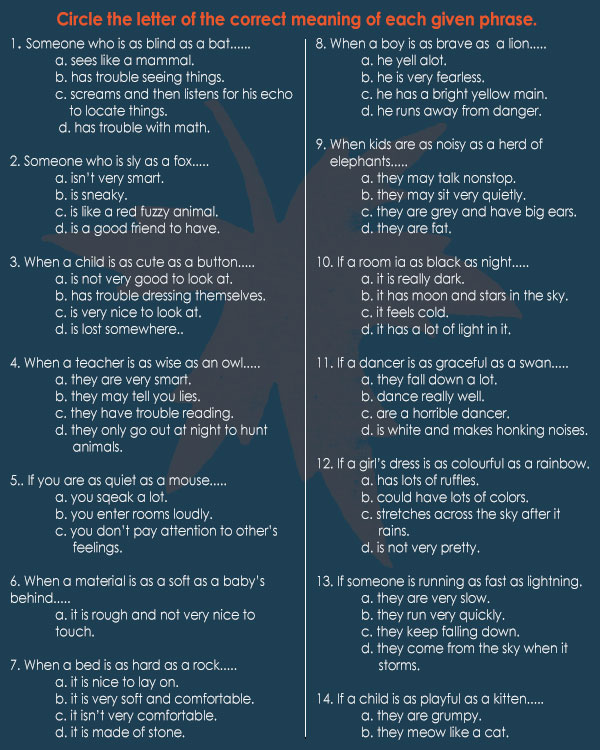 Important to note: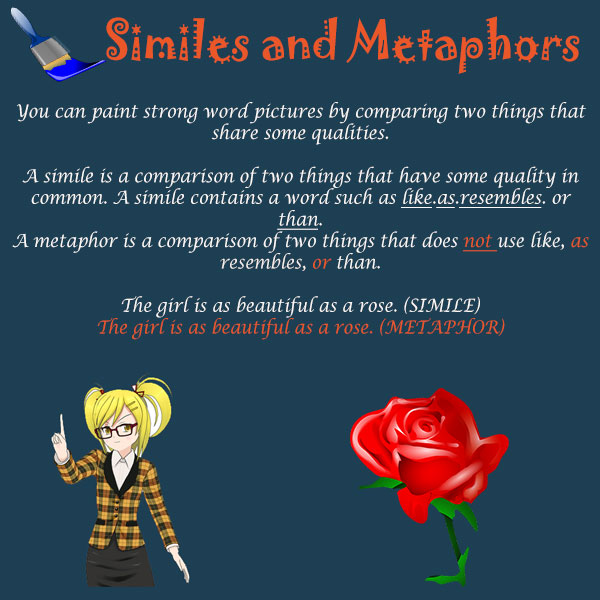 Examples: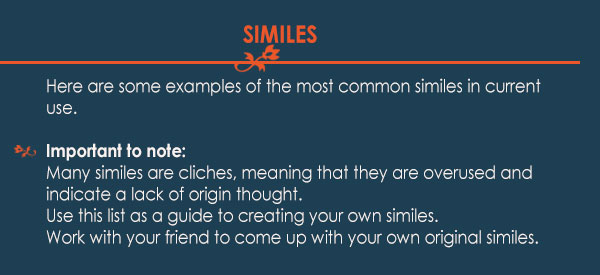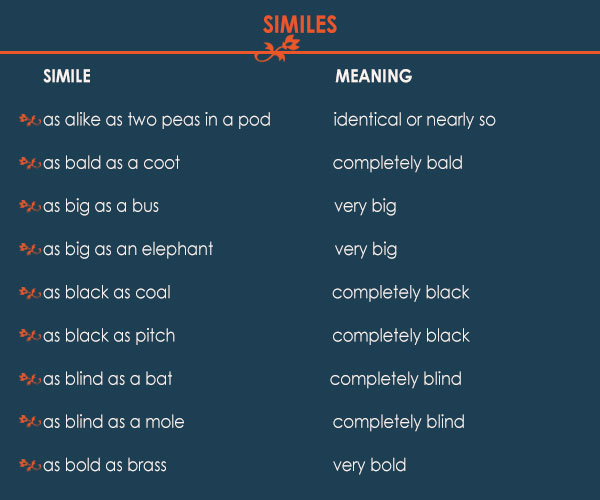 Examples: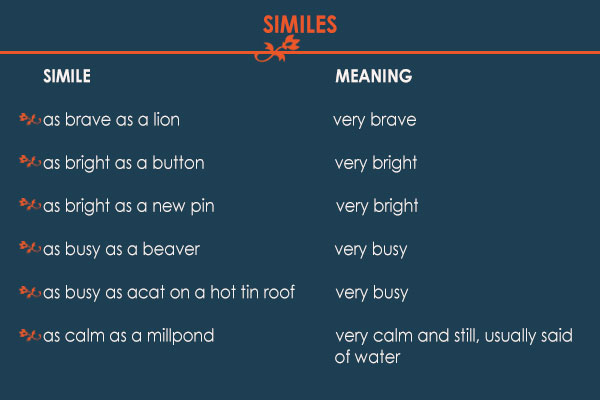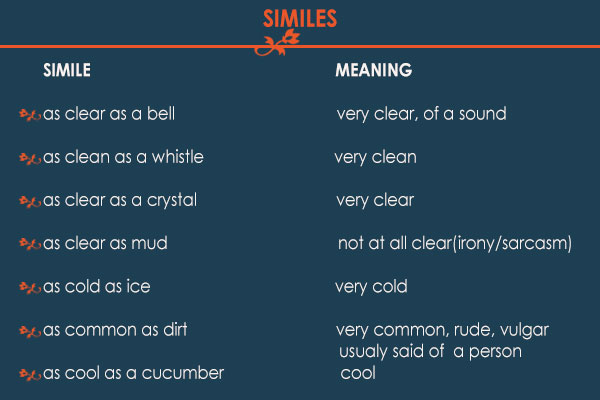 Examples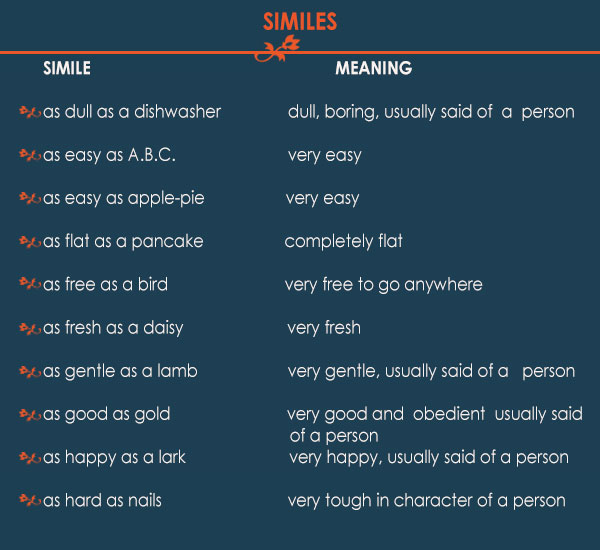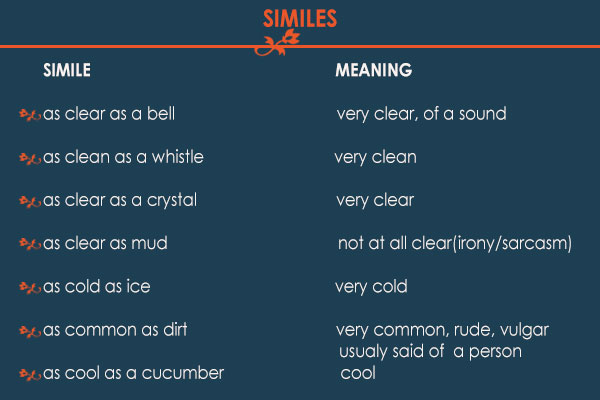 Examples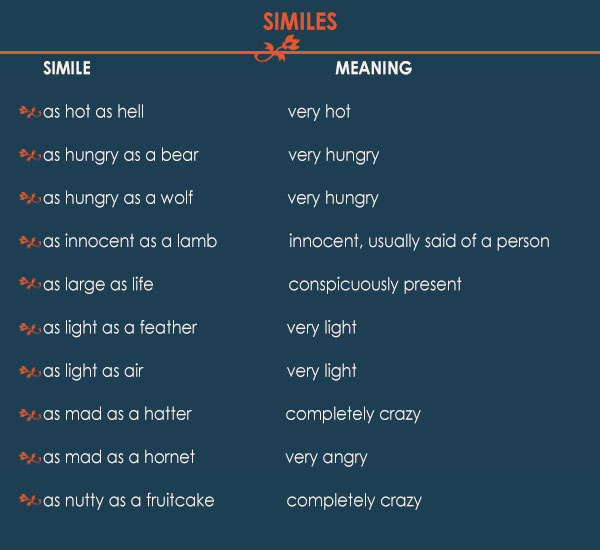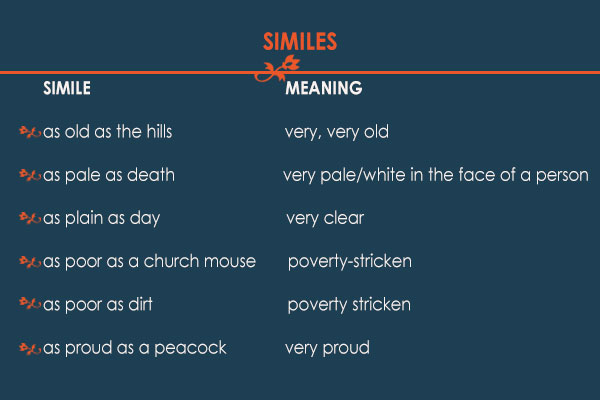 Examples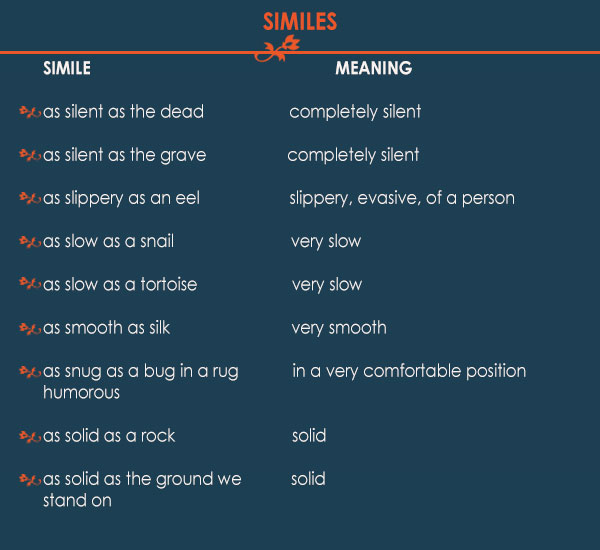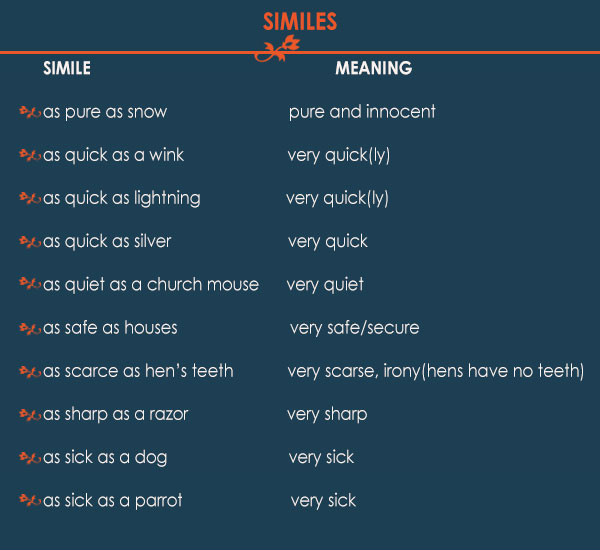 Examples: