Sounds and motions
Objects and creatures make sounds and motions. These include: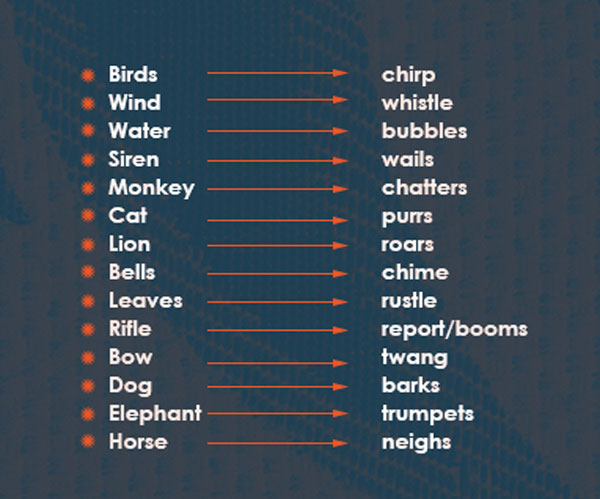 Most of the sounds animals make are listed below.
Exercise:
1. How many animals can you identify?
2. How many sounds can you identify?
3. Work with a partner to identify the animals you do not know.
4. Try to imitate the sounds animals make, using your own experience and imagination.
Have fun learning new animals and sounds with the class!